Josh Pollock
Josh Pollock is a leading expert in property issues affecting renewable energy projects and renewable energy issues for property. Josh has twenty years of property experience in the energy industry. Since the millennium the majority of this has been advising on renewable energy in all its forms. Josh sits on the Country Landowners Association Renewable Energy Panel, advises the Association of Agricultural Valuers on renewable energy matters and lectures on the subject on a regular basis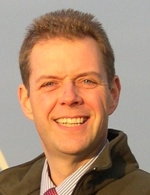 Andrew Sprawson
Andrew Sprawson joined Pollock Associates in 2009 and has 5 years' experience in the renewable industry having previously worked for a wind farm developer. Within Pollock Associates, Andrew is primarily involved with the promotion and negotiation of wind farm sites on behalf of landowners.
Andrew qualified as a Chartered Surveyor in 1993, having attended the Royal Agricultural College. His professional career started in private practice where he was involved with agricultural, residential and commercial agency and property management services for both private and institutional clients. In 2000 Andrew moved into the telecommunications industry focusing on the acquisition of sites and project management.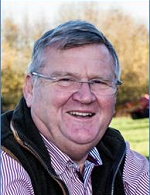 Richard Green
Richard Green has been involved in Agriculture and Construction all his working life and over last 22 years providing Business Management Support, mentoring and mediation.
He has been active in Commercial Solar since 2010, acquiring land for large scale solar farms and project managing the delivery of over 260 commercial Solar Installations ranging from 10kw to 37mw. Richard has also Operated and Maintained a number of Solar farms on behalf of investment clients.